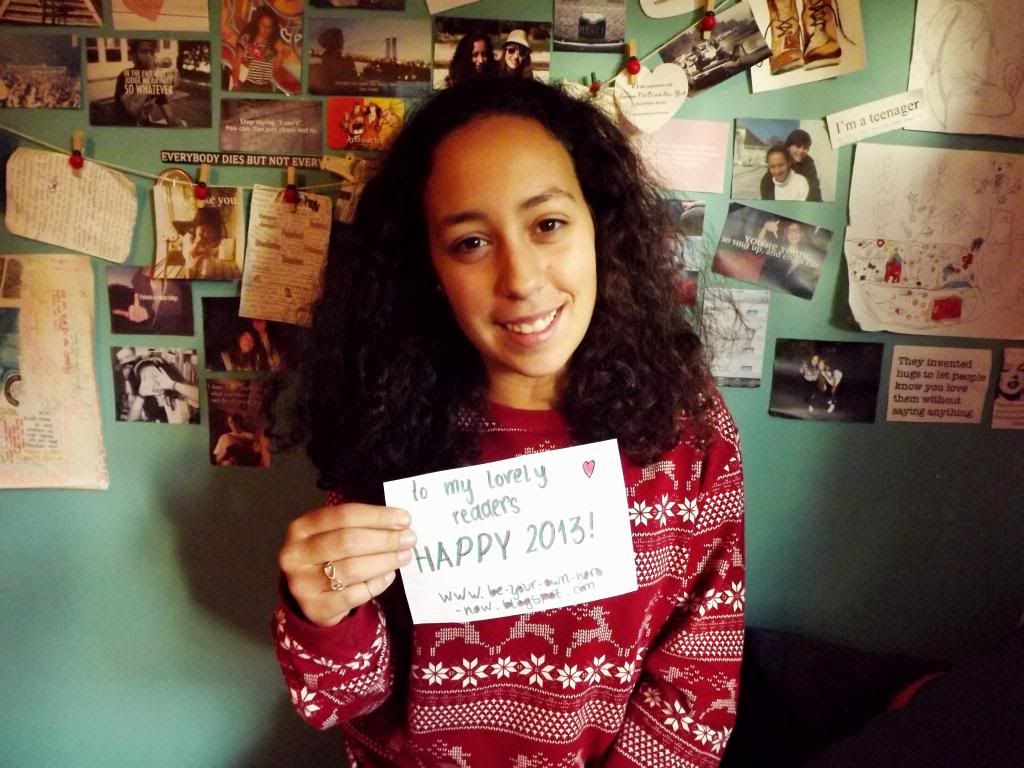 Sweater: Primark Shirt: Primark Necklace:

Chicnova
Hello babies! I just want to say that 2012 was one of the best years of my life, if not the best of all. And I want to make 2013 even better!
I think a bit of everything happened this year, so many good things, like I had the best times with my friends, and with my boyfriend, I went, as always to my beautiful summer camp and I had a great time. And last but obviously not least, my blog started to kind of make sense to me because in the beginning I wanted a blog to share my feelings, photos, etc. but I had no idea how to do it the best way and with your help we reached the 500 followers, I can't find words to thank you !
This is also a sneak peek of what I wore yesterday on the new years eve. I'll show it in the next post! And by the way I'll start to write where are my clothes from because some of you asked me to, and I think it's a great idea.
Lyou all !
xx
Olá bébés! só queria dizer que 2012 foi um dos melhores anos da minha vida, se não o melhor. Quero fazer de 2013 ainda melhor!
Acho que um pouco de tudo aconteceu este ano, tantas coisas boas, passei os melhores momentos com os meus amigos e o meu namorado, fui como sempre para o meu campo de férias lindo, e adorei. E por último mas não menos importante, o meu blog começou a fazer sentido, no início quando o criei, queria um blog para partilhar os meus sentimentos, fotografias, etc. mas não sabia bem qual seria a melhor maneira de o fazer, e com a vossa ajuda chegámos aos 500 seguidores! Nem consigo arranjar palavras para vos agradecer!
Este post é tambem uma sneak peek daquilo que vesti ontem na passagem de ano. Mosto-vos o resto no próximo post! E já agora, vou começar a escrever de onde são as roupas que visto, foi me pedido e acho que é uma ótima ideia!
Lyou all!
Mil beijinhos