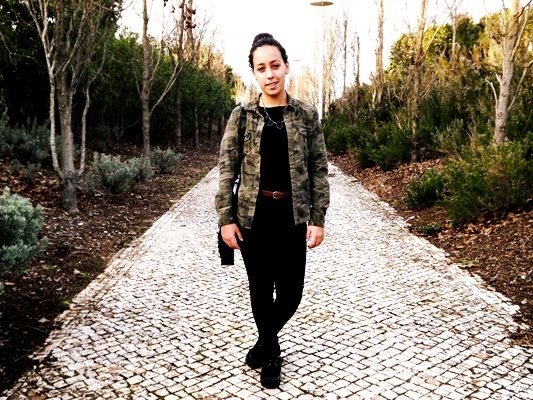 Hello! This was the look I wore in new year's eve. It was a pretty casual party, and it was amazing.
The satchel was another christmas gift. And so was the shirt, I wanted a shirt like this for some time but haven't found the perfect one yet!
It's crazy, people here are shopping so much, sunday I went to Primark and saw this shirt, there were tons of them... Then when I went there the next day to buy it, there was only 2, and to find my size I needed to ask the lady to give me the shirt that was on the model...
This was also the first time I made a bun in my hair, I'm still no sure if I like it yet, what do you think?
xx
Olá! Este foi o look que usei na passagem de ano. Foi uma festa simples, mas adorei!
A satchel foi outro presente de Natal. Tal como a camisa, queria uma destas há imenso tempo mas ainda não tinha encontrado a perfeita.
As pessoas andam malucas com as compras já repararam? No domingo passei pela Primark e vi esta camisa, havia milhões delas... no dia seguinte quando lá fui para comprar, só havia duas, uma era o 46 e a outra, que estava vestida na boneca por sorte era o 36.. tive de pedir à senhora se a podia tirar de lá.
Esta foi também a primeira vez que fiz um bun no cabelo, ainda não tenho a certeza se gosto de me ver haha que acham?
xx