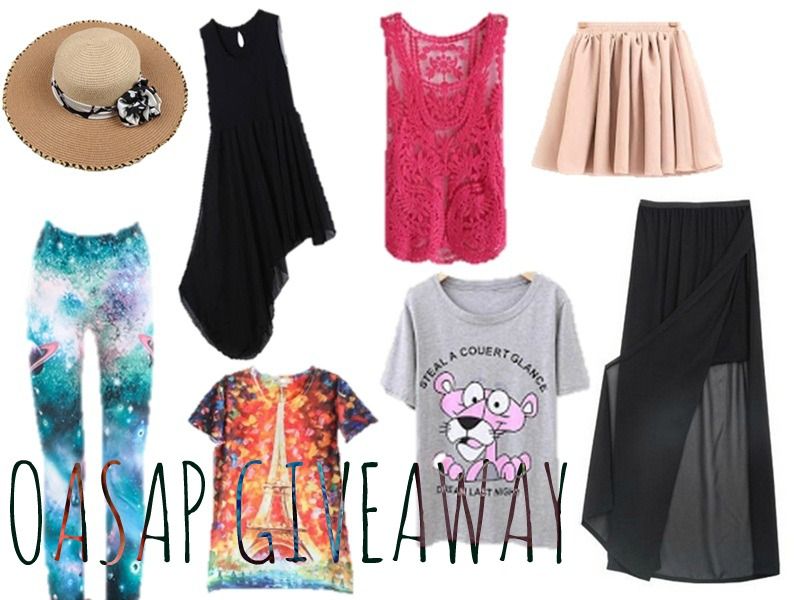 A surprise for you today! I really wanted to give you something to thank you for the amazing support you give me! So one of you will win an item of choice from this eight you see on the picture.
All you have to do is register at Oasap and comment below with the email you used and the link of the item you'd like to win. For more entries use the widget!
It will last for ten days so hurry up!
Good luck for all of you!
xx
Hoje trago-vos uma supresa! Como recompensa pelo ótimo apoio que sempre me dão, aqui está um Giveaway. Um de vocês poderá ganhar uma das oito peças da imagem.
Tudo o que têm de fazer é registarem-se na Oasap e comentar com o email com que se registaram e o link do item que querem ganhar! Para mais hipóteses de ganhar usem o widget!
O giveaway dura dez dias por isso participem!
Boa sorte!
xx
a Rafflecopter giveaway